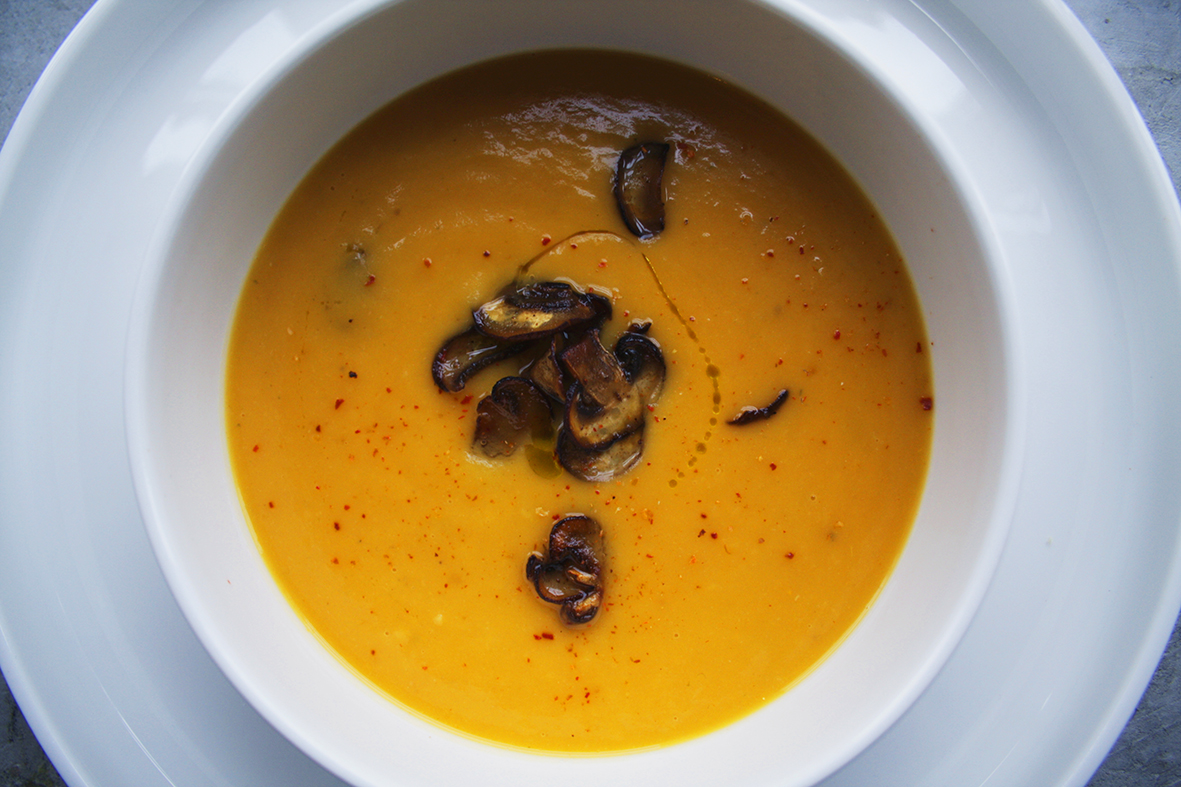 Sweet potato soup with cannellini beans and jalapeño's
Dear veggie friends!
It's a brand new year, and so a healthy and fresh start for all of us! With lots of great new recipes, but also with new ideas and projects to get busy with. In the past few weeks I have been thinking about the blog, and how to continue this upcoming year. Veggie Very Much has made it's appearance in january 2013, so we're alive and kicking for exactly a year now! It was a great foodie year, can't say otherwise. I've read and learned (and talked!) so much about food, and how it can work for you, instead of against you. I had to find my way in the frequency of posting a new blog, when to photograph (daylight!), when to write (at night!), what to tell, and when to shut up! But it all came together naturally, and I even made some real nice Veggie friends too: ModellistID who has been posting the Veggie blogs weekly on their beautiful modelling site. But also great and inspiring brands like Amanvida, De Likeurmeester.nl and Nature Crops, who have been sponsoring the blog with their awesome products and filosofies (Soon to come!) Our Facebook page has been growing like crazy (thank you!!), and I hope this year will be just as inspiring and exciting as the past year has been!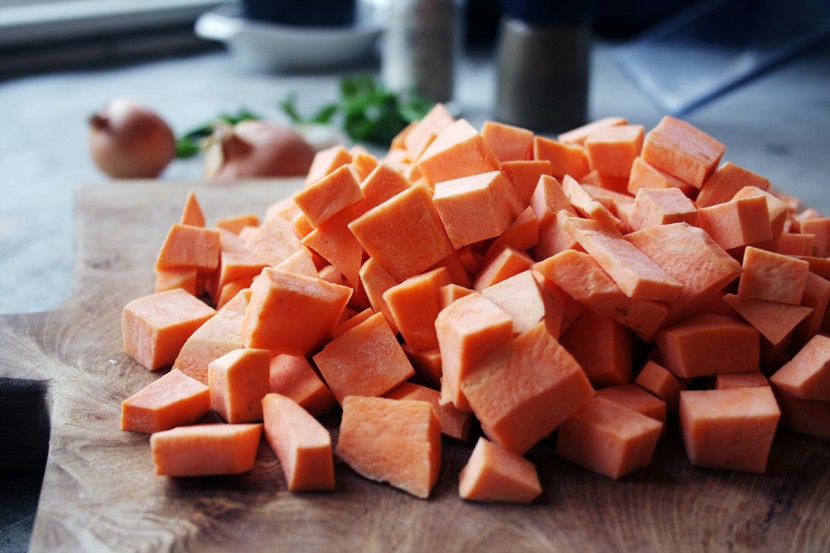 Around me, I've noticed that healthier- and clean eating is not just a trend anymore, but has become serious business. Amazing lunch bars like SLA (Amsterdam) popped out of the ground, and gained enormous popularity in no time, which is very well deserved by the way (we are fan!). Books like the Voedselzandloper dominated the Dutch and Belgian bookstores, because this vision of a young Belgian doctor seems to appeal to almost everybody (I hope a translation will follow soon!!). And even the ordinary food-markets happily respond to the health-cravings by selling more and more organically grown foods. People are actually becoming aware of the benefits of wholesome foods. Real foods, unprocessed foods, with no chemical additions, but organically grown in the right season, or even better: in their back yards!
Old habits become new again, and time is well spent to cook, not to just eat. For example, have you noticed the oatmeal hype? This porridge was eaten by our grandparents, but it has made a serious come back in the past year. We came to understand it's health benefits, and how it's way better to start our day with a bowl of oldfashioned oatmeal (with plant based milk) than with regular bread or cereals, which are full of sugars. Oatmeal helps prevent heart desease and diabetes and contains soluble fiber, and many substances that promote intestinal peristalsis. Those lead to lower sugar and insulin peaks and are healthy for your heart and blood vessels. And besides an enormous variety of oatmeal recipes, I could write you a book about forgotten vegetables and comforting, cleansing recipes that give you energy instead of a huge after dinner dip.
So we're back to the basic foods that actually feed us, instead of just filling us up. I think it's a great development, and I'll gladly be a part of it. My friend Nanda joined me in this matter, and we put our hands & heads together in a new and awesome project.. yes, more to come! (We now can do work-related meetings at SLA! Yes!)
For now; an incredibly comforting soup, for cold and rainy days, or just for a quick and healthy lunch. This sweet potato soup with cannellini beans and crispy mushroom chips has become an absolute favourite in my family, and regardless the name would suggest; sweet potatoes are actually really healthy, and low on the GI (glycemic index). To spice it up a little I added some chopped jalapeño's in the end, just before I mixed it all together.. but of course you can leave them out, it's whatever you like!Watch Full Movie Online Streaming Online and Download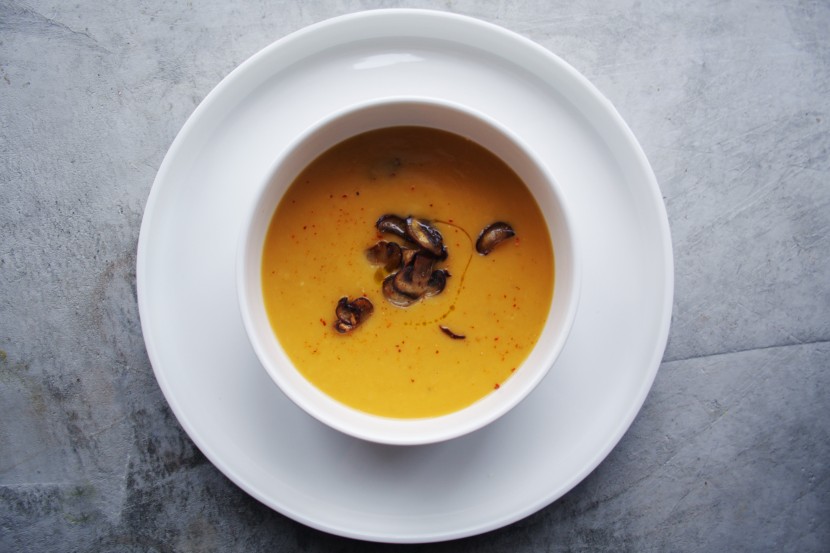 INGREDIENTS

for a sweet potato soup with cannellini beans (serves 4)
2 medium sized sweet potatoes
1 medium sized- or 2 smaller onion(s)
1 garlic clove
5 cilantro stems
5 tbsp olive oil (extra virgin)
1,5 tsp ground cumin
1 can of cannellini beans (400 gr. /1,5 cup)
1 liter water
2 vegetable broth cubes
Handful of (crimini) mushrooms
Large tbsp of jalapeño's
Sea salt and freshly ground pepper
DIRECTIONS

to make a sweet potato soup!