Lovely Lentil Salad
Yes, it does rain in Ibiza. After months of incredible heat, it started to rain. Suddenly, and way too early, if we should believe the locals. Rain in august isn't normal in Ibiza. And as much as we had, even totally rediculous.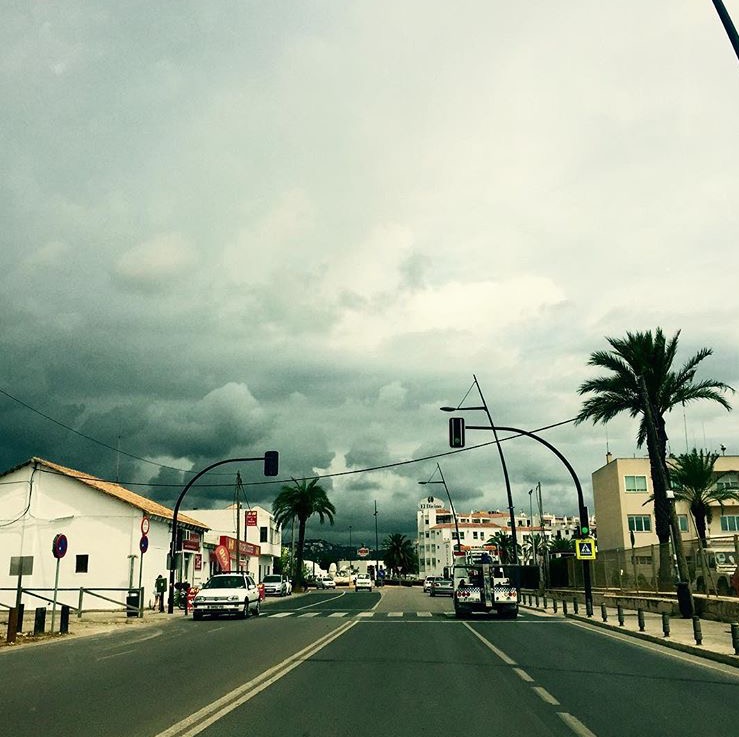 But it was just what the earth needed, after months of drought. Suddenly the garden and the valley around the house, carefully started to become green again, and I have to admit, I was very much up for it as well. I love the sun, and the summer vibes, but it makes you soo lazy! 44C degrees is just too much for doing stuff. And so things go the way they go here: if not today, we'll do it tomorrow. Mañana, mañana. And that lasted for about 4 months. Can you believe it??
Coming from cloudy and mostly wet Amsterdam, that is really not what we are used to! And so, when the rain started to fall, I couldn't be any happier. It made us go inside again, making plans an realizing ideas. Work actually got done! New recipes where made, tested and liked a lot. It's almost october now, and though we still had some very hot days in september, we surely can feal winter is heading our way again. Something's changed in the air, you feel the cold at night, the fresh wind blowing through the mountains, and the dew that covers the earth again in early mornings, glistering in the rising sun.
Time for comfort food again. Hot stews and heartwarming soups! This simple lentil salad is not only easy to make, it's also made with raw zucchini, which gives it a nice fresh bite. It's like a pre-winter salad, which you will love for sure!
Enjoy!
Ingredients for 4 – 6 persons:
200 gr. dried brown lentils
2 cloves of garlic
3 bay leaves
2 tsp seasalt
Freshly ground pepper
2 hands of chopped flat parsley
Handful of little pickles
Half a zucchini
1 red onion
1/4 cup extra virgin olive oil
Zest of 1 lime
Kuice of half a lime
Directions:
Wash the lentils and cook them in enough water with 3 bayleaves and the garlic cloves. About 18 minutes, or until tender. make sure they won't get too soft! Drain, take out bayleaves and garlic, and set aside, while preparing the rest.
Chop the parsley
Chop the pickles
Chop the onion,
Cut the zucchini into fine cubes,
and mix all in a large bowl
Add 1/4 extra virgin oilive oil to the salad
Grate the lime, and add the zest to the salad
Mix in the lentils
Bring to taste with course seasalt and freshly ground pepper and the juice of half the lime.
Bon appetit!
By the way: this post was shot with an Iphone! Just a little quick experiment! ;-)